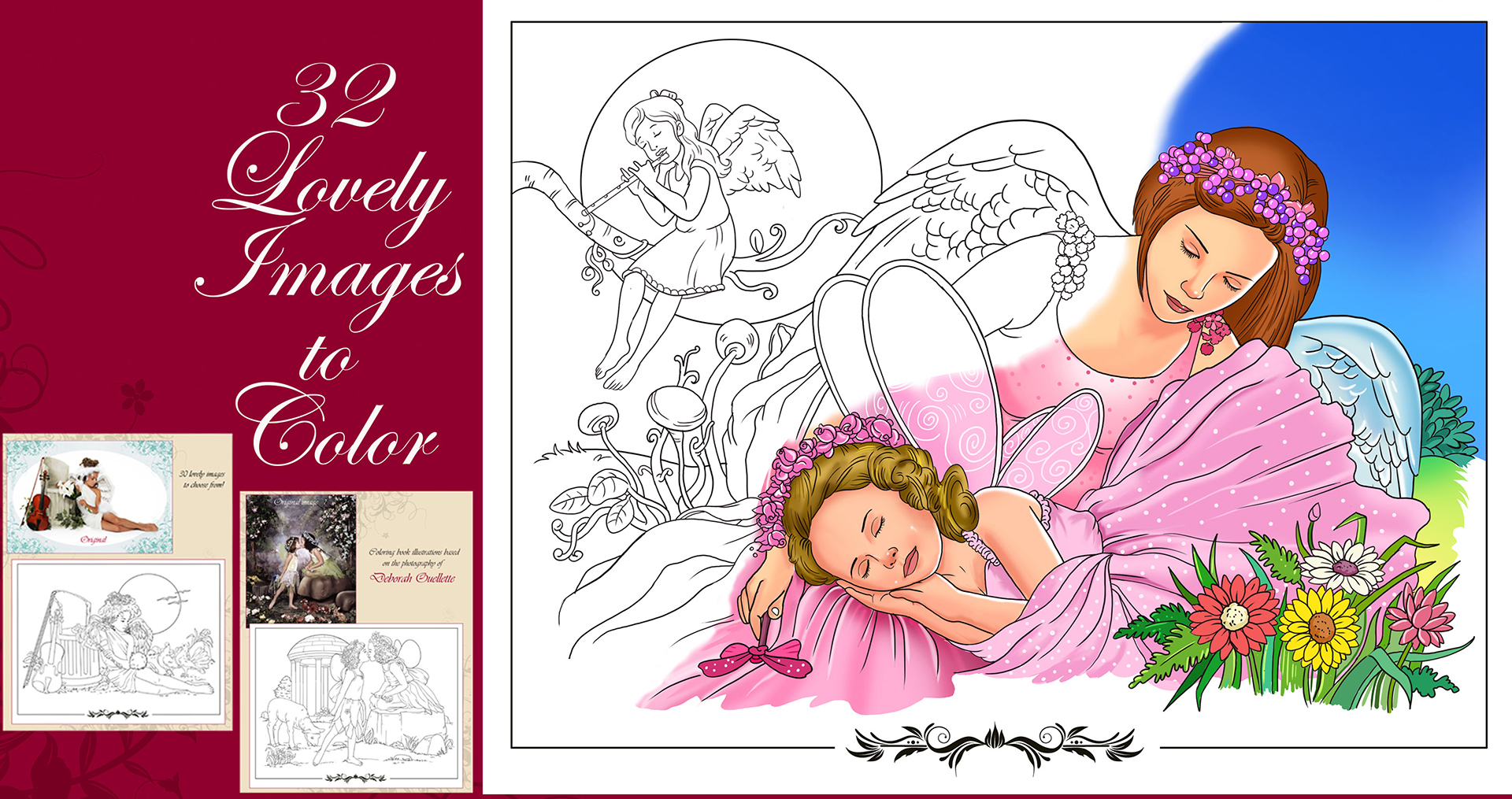 Well Hello!
I'm pleased to announce the creation of a special e-book version of my very first coloring collection:
"Enchanted Moments"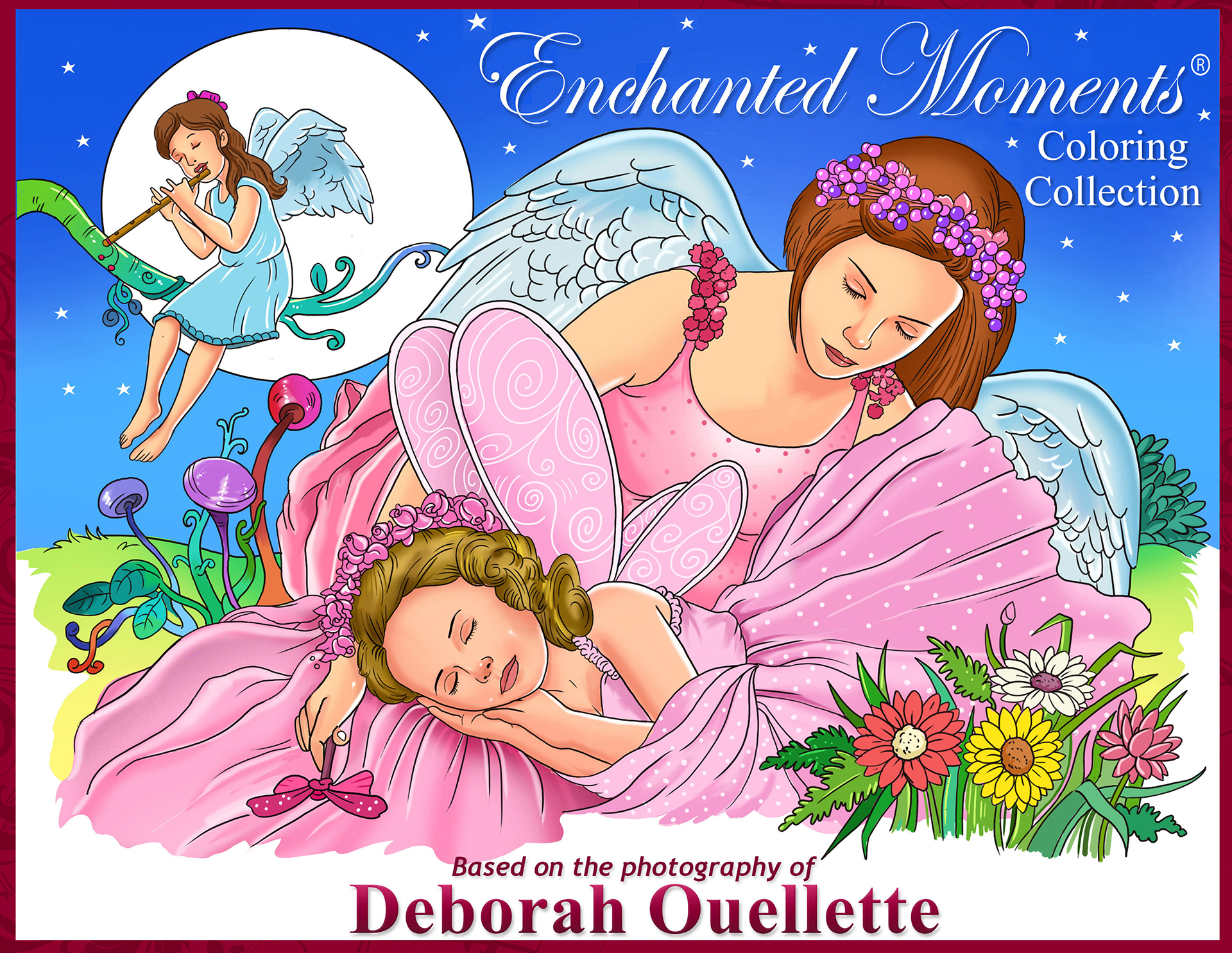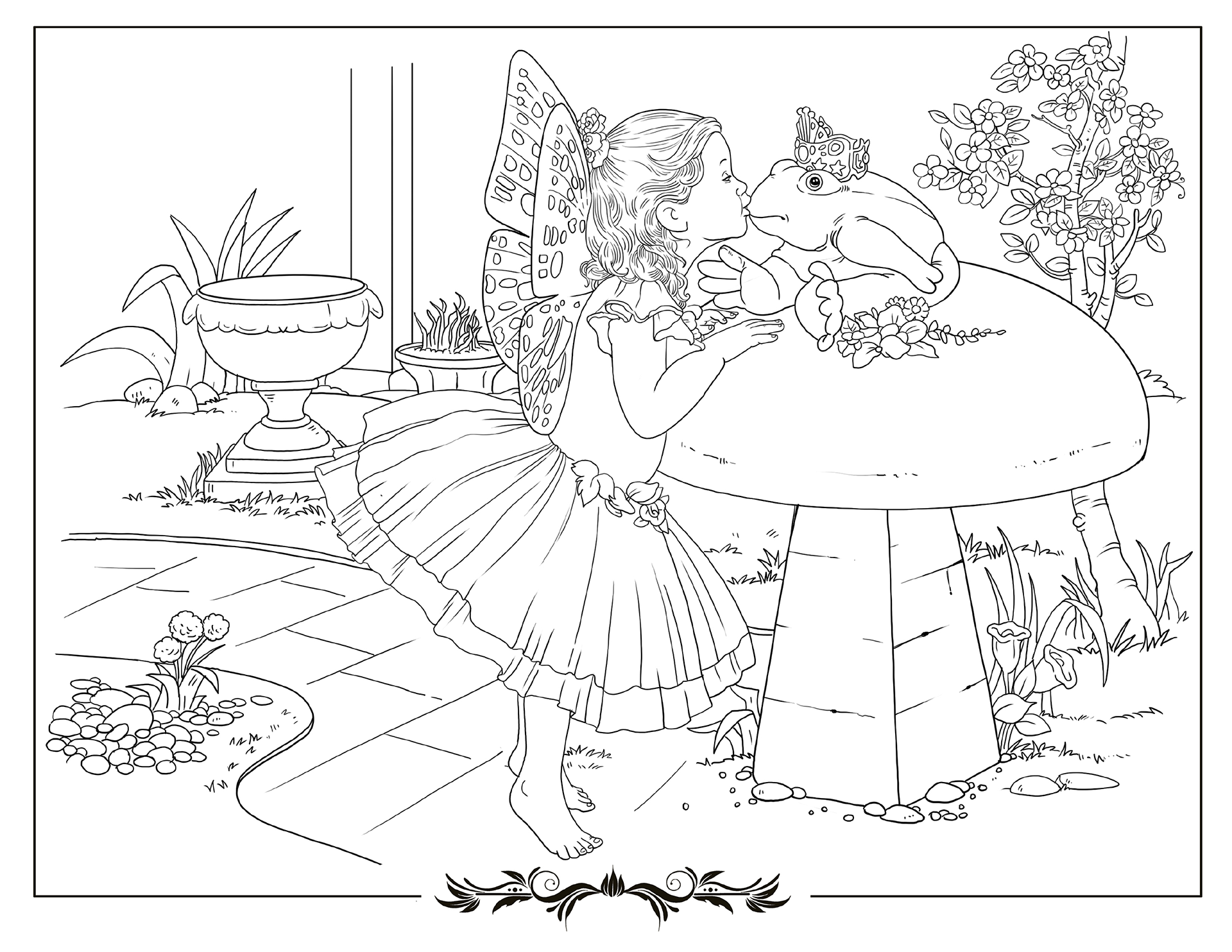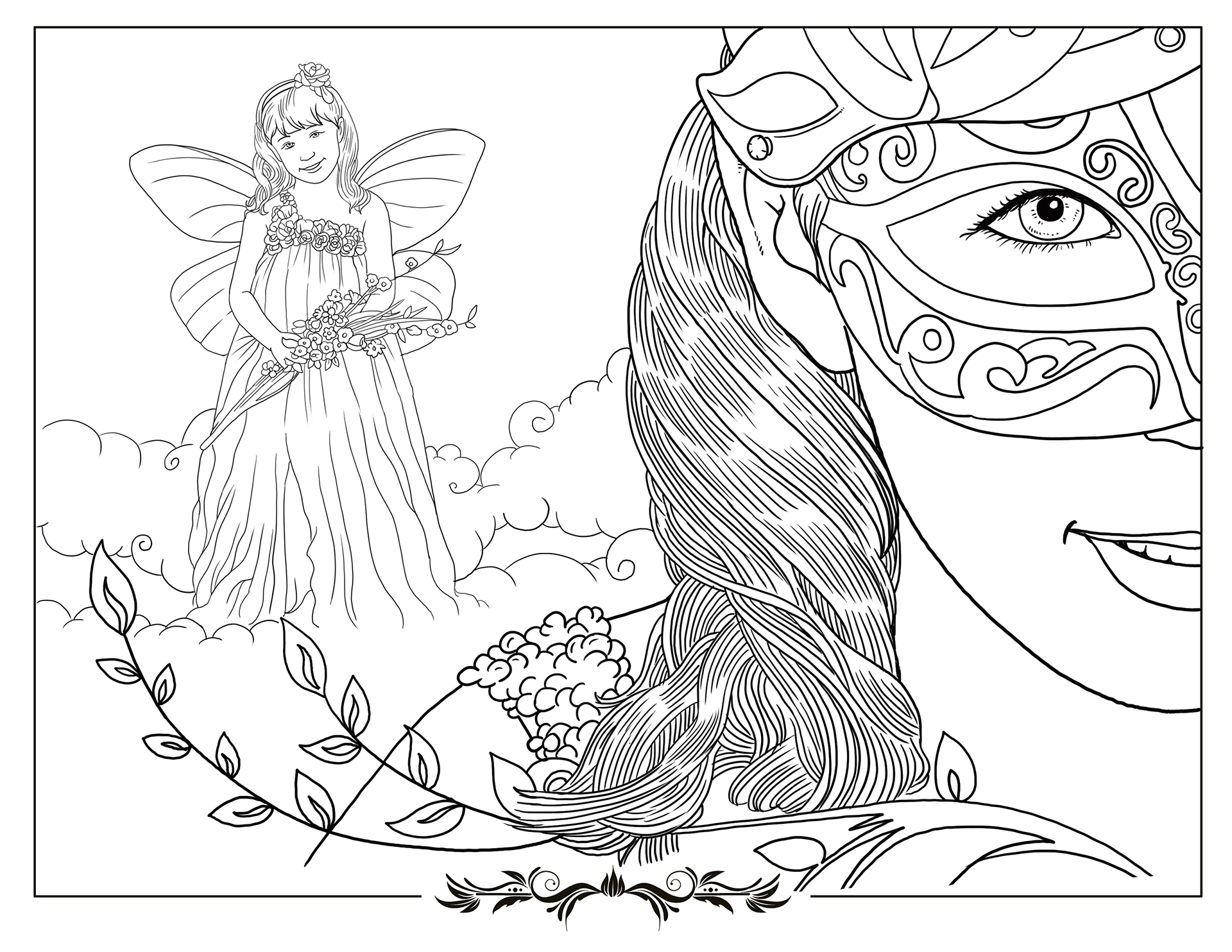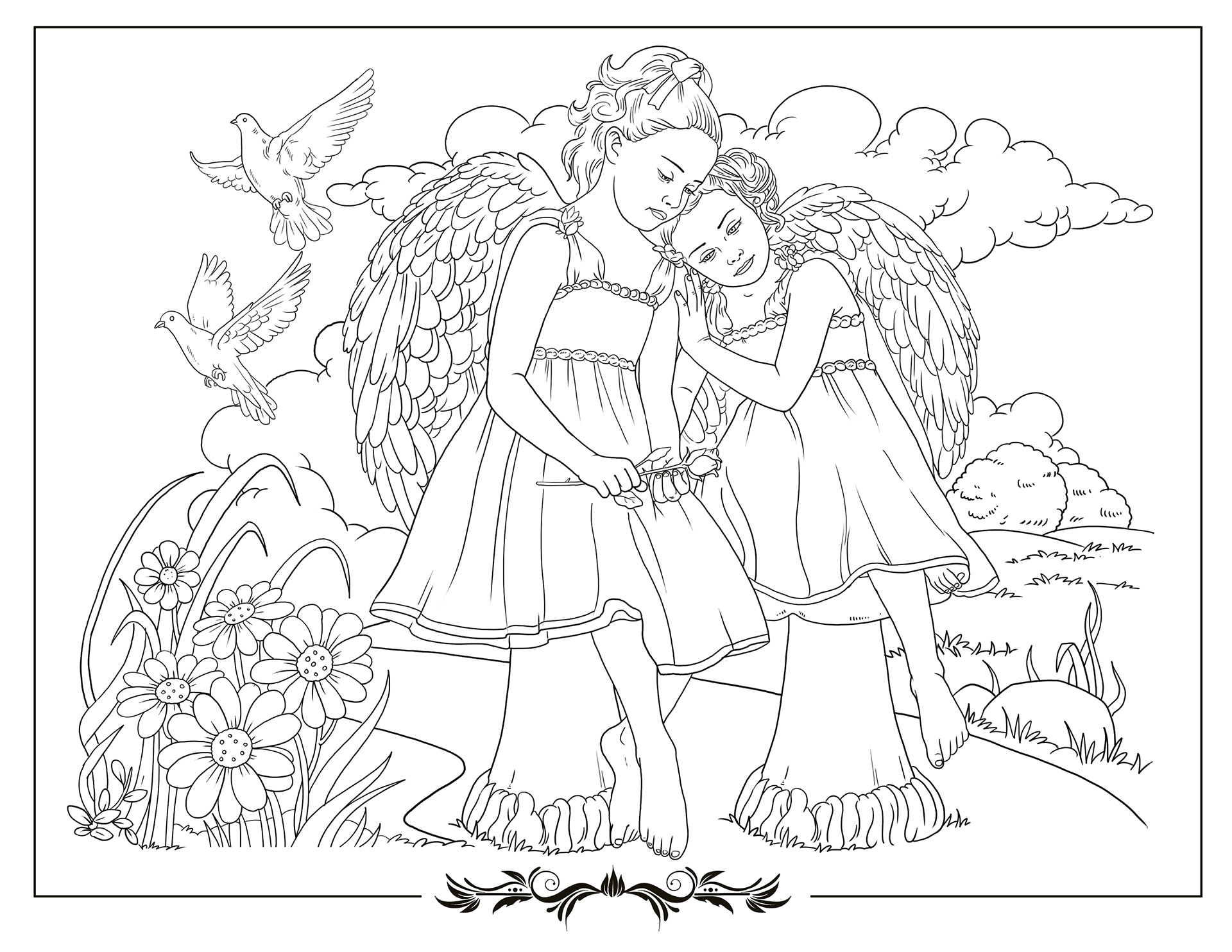 Based on children's portraits created for the "Enchanted Moments" calendar project by award-winning photographer, Deborah Ouellette.
Thirty-two beautiful coloring pages in e-book format (pdf). Print and color your favorite images to your heart's content, using traditional or digital media of choice to produce your own lovely works of art.
Enjoy!
"Wonderful photographer…beautiful coloring book! A must-have!"
Kristy (Amazon 5-star review)
"I think this is absolutely brilliant! Not to mention lovely! I know a lot of little princesses that would LOVE this under the tree at Christmas with a fresh box of colored pencils or crayons! Cheers!"
Sarah J. (Amazon 5-star review)
"Love, love, love this coloring book! The pages are full of sweet magical images. I will be ordering more to give as Christmas presents this year!"
Delightful 🙂 (Amazon 5-star review)
"If you don't have it yet, get it!!! I absolutely LOVE this book!!! So relaxing and creative! Want to see more from this collection!"
Shawna B. (Amazon 5-star review)
"This is a MUST for any princess – adult or child alike! The images are gorgeous and truly enchanted. My daughter is absolutely in love with the reprintable (how cool is that?!) coloring book. THANK YOU!"
Rachael F.
"What a beautiful coloring book that you can make come to life! I'm very impressed with this! I can't wait to color it myself. Fun for every age!"
Lacey C.
Deborah Ouellette is an award-winning photographer and writer for the modeling/talent industry who mentors 'at risk' school children via K.I.N.D. (Kids in New Directions -- a MI-based 503-C). Deborah has a M.A. in Social Science and a passion for helping young people and emerging talent achieve their goals personally and professionally.